SEO for Beginners – Part Five – Online Reviews
Welcome to the fifth chapter of our SEO series. So far we've covered website optimization, keyword research, social media marketing and Link Building.
If you've been following the series you've probably realized by now that SEO is ever-changing and there are many different variables that influence rankings.  There isn't an SEO professional outside of Google's "circle of trust" that knows the exact algorithm determining rankings.  We do know, however, that website age, website content (keywords, titles, etc.), website structure, inbound links, social media, and traffic (including bounce rate – do people bounce from your site as soon as they visit it?) affect rankings, but what else? Yes, you guessed it….. REVIEWS!
Not only do reviews affect search engine rankings, but studies show that up to 90% of purchasing decisions are influenced by online reviews.  If a potential customer is searching for your service and they come across your business with a 4.5 star rating and 15 reviews and your competitor who has no reviews, who do you think is going to get that customer's business?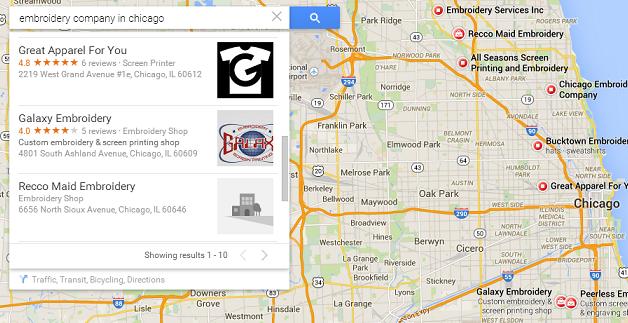 Reviews weigh heavily in local search results (map results and mobile search results specifically) and so if you target customers locally and/or regionally try and garner reviews from your customers. Never reward or pay customers for reviews as Google has a strict policy against this. You can, however, ask your customers for reviews, include review links in your emails, newsletters, and on your website.  It's important to be as natural as possible when acquiring reviews. Do not try and garner 100 reviews all at once and then never ask another customer to review your business. This will look unnatural to Google. In addition, DO NOT, I repeat, do not, build fake reviews. If you are caught doing this your website will be penalized. Chances are if your customer is happy to provide a testimonial for your website, then he or she might be willing to take an extra few minutes to post that review online.
So where should you start? Try Google and Facebook to begin with.  Most of your customers will be most familiar with these websites. If you haven't created a profile on Google My Business start there. Next, move on to Facebook and collect a few reviews there. Additionally, if there are review websites specific to your industry, try and collect reviews there as well.
In our next chapter of this series we are going to explore directory listings and their impact on SEO. Stay tuned and as always, please don't hesitate to email me Amy Grishman from www.socialfocus.com with your marketing questions at amy@socialfocus.com.