Greetings from the Great Southwest…I hope my message finds all of you well as we prepare to enter the busy holiday season.  Here at Qdigitizing things will be busy from now through the second week in December when things will start to slow down.  During this period if you have any special requests please do not hesitate to let us know what you might need.  All of us at Qdigitizing will always do our best to help you shine with your customers.
For this months' blog I would like to start a series that I am going to title, "Let's Get Back to Basics."  Over the next few newsletters I will review some basic concepts in embroidery  that are vital to quality embroidery.  Over the past few years new and fancy techniques have become "all the rage" inside our world.  These techniques (like Puff Embroidery) are fantastic but if basic embroidery techniques are not adhered to it will not be possible to achieve satisfactory results on basic patterns let alone advanced techniques.
For this installment I am going to tackle basic tensioning for your lock stitch embroidery machine.   This discussion assumes your machine is in good repair, you have properly prepared your materials and you have decent digitizing.  With those three things in place as an embroidery machine operator the single most important thing you can do to ensure quality embroidery is to make sure top and bottom thread tension is properly adjusted on your machine.It is easy to tell when tensions is bad; typically you will see one of two things; 1. Top thread tension too loose will cause the top thread will loop and/or appear to be very loose or 2. The bottom (bobbin) thread will pull up from the back and leave what appear to be white flecks showing on the edges of your stitching.
Bad tension on Column and Walk Stitches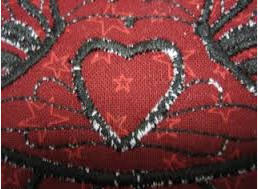 Bad Tension on Fill Stitches


(more…)